★ ★ ★ ★ ★
4.87
(3529)

"This fast charging cable is faster than all the other cables I've tried!"
Todays Price is: 55% OFF!

TIRED OF CABLES BREAKING OR SLOWING DOWN? WE DESIGNED A CABLE THAT WOULD OUTLAST AND OUTSPEED THEM ALL!
All the goodness of the best-selling Titan Smart Cable is now updated with the PD charging standard. The toughest charging cable in the world can now deliver up to 60W - bundled with our Titan Power USB-C Charging Plug, you'll get charging speeds faster than any other out-of-the-box charger!
Fastest possible charging speeds at 60W
Charge your device from 0% to 50% in less than 30 minutes
Built using ultra-strong aramid fiber
90° head prevents bending during use
Cable tie included
1.2m or 3.0m lengths available

What People Say about Titan Smart Cable

: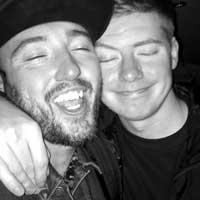 Have been using my Titan Smart Cable for more than a year now and it is still as intact and strong as it was on day 1. No signs of wear and tear despite being packed up and carried to different locations daily. I love the rubber cable tie which makes travel super easy. Best of all is the super-fast charge it gives!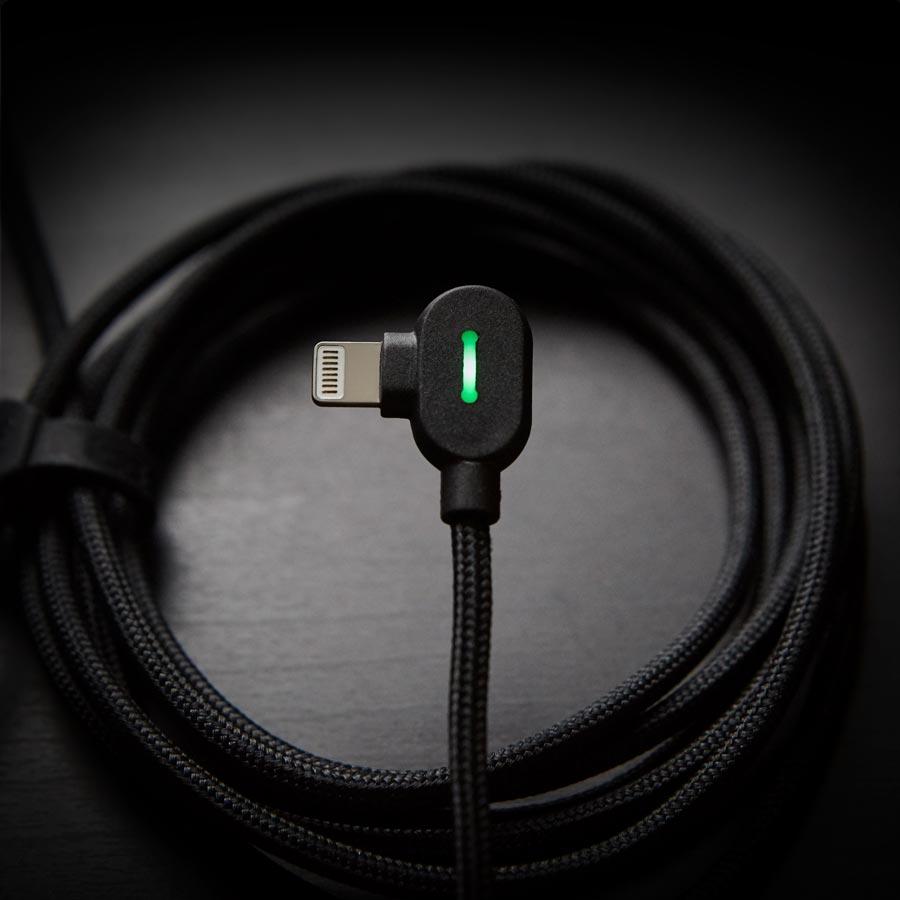 CABLE TO LAST A LIFETIME
OUR DOUBLE-BRAIDED NYLON CABLE WILL NEVER FRAY, WEAR, OR SNAP!
The internal layout is designed to drastically reinforce the cable heads, which is where most cables tend to fail. With a phenomenal 25,000 score in the bend test, this cable will easily outlive your device.
SAFER AND FASTER CHARGING
TAKE ADVANTAGE OF THE NEW PD STANDARD WITHOUT DAMAGING YOUR BATTERY!
Far from your everyday cord, the Titan Smart Cable delivers lightning-fast charging with the latest PD (Power Delivery) standards. This ensures the fastest charging speeds along with the safest and most reliable delivery!
UNIQUE DESIGN & LONG LENGTH
PLUG IT HOWEVER YOU WANT FROM WHEREVER YOU WANT.
With our selection of cable lengths, you have a cable for any situation. Are you far from your wall socket? Go for the 3.0m cable. Want to use your power bank with less fuss? The 1.2m cable is your best bet.
DURABLE 90° PLUG HEAD
OUR REINFORCED 90° HEAD PREVENTS BENDING AND EVENTUAL BREAKING.
The 90° design keeps the cable flat against your hands and out of the way. Perfect for watching shows or gaming while charging your device for unlimited entertainment!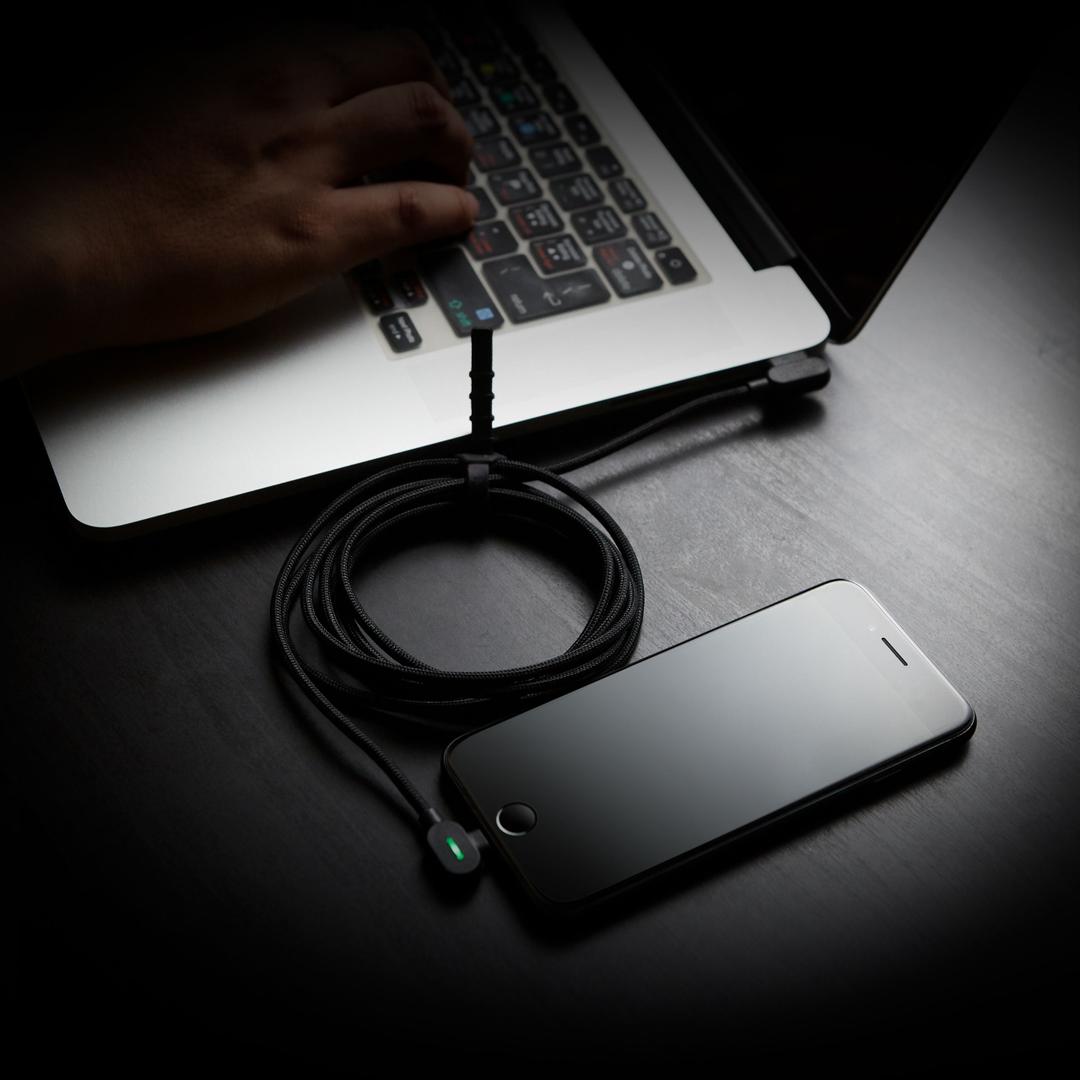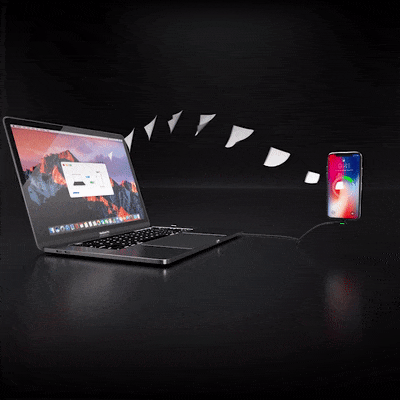 480MBPS FAST DATA TRANSFER
TRANSFER THAT NEW ALBUM OR BACK UP YOUR FILES IN THE BLINK OF AN EYE.
Transfer data in record time from PC to phone or phone to phone using this cable with blazing fast speeds of up to 480Mpbs. Also perfect for transferring data from your old phone to your new one!
FULL COMPATIBILITY
OUR CABLE IS COMPATIBLE WITH ALL OF THE RECENT ANDROID SMARTPHONES!
The latest phones, wireless earphones, cameras, and other devices use the new Type-C standard. Check the specs of your device to see if it has a Type-C port. If so, this cable will facilitate the fastest possible charging speeds!

Titan Smart Cable™
50% OFF Today!
★ ★ ★ ★ ★
4.82 
(1854)
**GENUINE TITAN SMART CABLES ARE ONLY SOLD AT THIS LINK
Frequently Asked Questions
1. Is this cable safe to use with my device?

This cable delivers fast charging at an amperage level that is supported by your mobile device and will therefore not cause any damage. Pair this cable with a normal, regulated plug to provide the best combination for keeping your device safe.

2. What devices is this cable compatible with?

Our charging cable will work with all devices utilizing a USB Type-C port, including the latest releases. You can take full advantage of the Titan Smart Cable using these devices:



Samsung Galaxy S10, S10+, Note 10, Note 10+



Huawei P30, P30 Pro, Mate 30, Mate 30 Pro
Google Pixel 4, Pixel 4 XL
LG V50, G8
Sony Xperia 1, Xperia 5
OnePlus 7T, 7T Pro
Razer Phone 2
ASUS ROG Phone II
Any 2019 flagship device




3. Will this cable fit with my case?

Our phone cables have been tested with a vast variety of different cases and will fit all standard cases.

We have found that some oversized cases, such as Lifeproof and Otterbox cases will not fit with our cable.

4. How does the lifetime warranty work?

We have so much confidence in our cables durability that we offer a lifetime warranty on this product. This means that if anything happens, we'll send you a brand new one, free of charge!

The warranty covers any defects in material or workmanship. Furthermore, if any unexpected or unreasonable damage occurs this will be covered. Any intentional damage or damage caused by unconventional use will not be covered.

Please note that any cable sent out to you as a replacement will not be covered by this warranty.

Our Guarantee

If you have any problems with your order or you aren't satisfied with your product, just let us know within 30 days and we'll get you your money back! 
We also have a lifetime warranty so you're covered in case anything happens to your product. 
Shipping & Tracking

All shipments are traceable through the 'track order' page on our website. In light of Covid-19, we are experiencing both higher demand and unpredictable shipping behaviour. Ultimately, we are taking extra measures to ensure the safety of our staff, drivers and customers.  (It's unlikely your order will hit the top end of this range) 

-US/AU/CA/EU Delivery: 6-15 work days
-International Delivery: 7-27 work days
Contact Us
If you have any questions or concerns please feel free to reach out to us at at
info@titanpowerplus.com

 and we'll get back to you as fast as possible (usually within 24 hours)! 



You can also contact us through our 'contact us' page using the link in the footer.
Titan Smart Cable™
50% OFF Today!
★ ★ ★ ★ ★
4.82 
(1854)
**GENUINE TITAN SMART CABLES ARE ONLY SOLD AT THIS LINK