"Always have a cable for all my devices when travelling, it's a must have"
- Jake S
   w
⚡  USB-C, USB-A, Micro, & iPhone Adapters
⚡  60W Super Fast Charging Cable
⚡  Tablet & Phone Stand
⚡  Built-in Mirror
   w
CHOOSE YOUR DISCOUNT:
Not available on Amazon or eBay
See Our
Limited Time

Pack Offers
"
The 4-in-1 Travel Kit is a game-changer. Its compact size is perfect for my journeys, and the integrated stand is a genius addition. This kit is now a must-pack on all my trips.
"
- Jake. P
1.
NEWEST TRAVEL ESSENTIAL
Having a 60W Fast Charging cable, and adapters for every device close to you at all times, makes this kit one of the most essential travel companions. The extra features such as a crystal clear mirror for touch ups and the SIM card holders give an additional touch of functionality.
4.
PHONE & TABLET
HOLDER
This extension effortlessly transforms your kit into a reliable holder for your smartphone or tablet, offering you hands-free multitasking, whether you're catching up on your favorite shows during a layover, following a recipe in the kitchen, or video chatting with loved ones.
Free Shipping | 30 Day Guarantee
"It completely revolutionized my travels, it's a must have"
- Jake S
   w
⚡  4-in-1 Functionality
⚡  60W Super Fast Charging Cable
⚡  Multiple Adapters Included
⚡  Build-In Device Stand
   w
CHOOSE YOUR DISCOUNT:
Titan Travel Kit™ - 5% OFF
Not available on Amazon or eBay
Bundle Up & Save 70%!
The bundle that combines our newest innovative products, the Travel Kit and the Foldable 3-in-1 charger, making it the best on-the-go bundle that will make sure you are always 100%.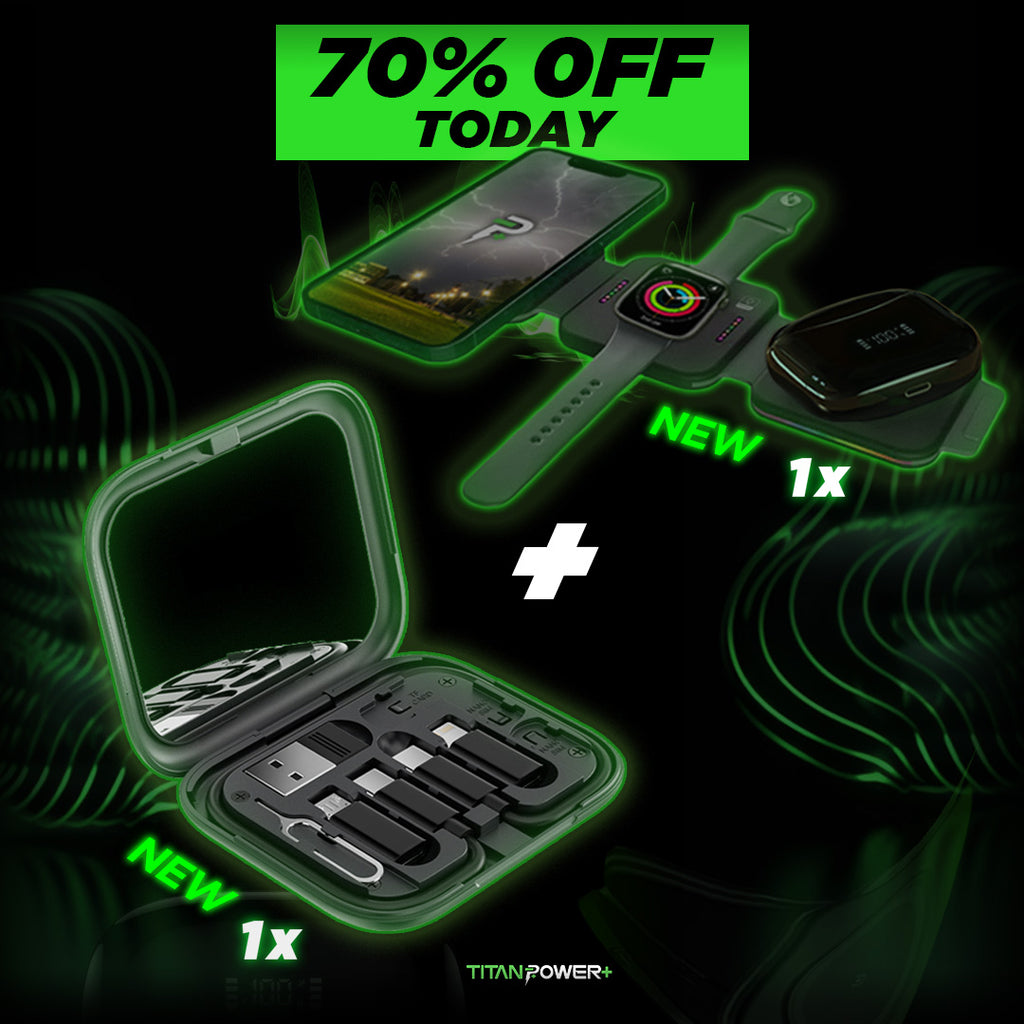 "Couldn't name a better duo! Both are so compact but always save me when I'm out"
- Lucy P
   w
This Kit Contains:
🔋
1x
Titan Travel Kit™
🔋
1x
Titan Portable Wireless 3-in-1 Charger™
   w
⚡  Adapters For All Devices
⚡  Wirelessly Charge 3 Devices
⚡  Make Travelling 100 Times Easier
   w
70% OFF TODAY
FREE GIFT IN CART
Not Available on Amazon or eBay
★ ★ ★ ★ ★
DON'T JUST TAKE OUR WORD FOR IT!
Loved & trusted by thousands..
GOT  QUESTIONS?
We've got you covered!
What devices are compatible with the PD cable and adapters included in the kit?

The cable and its adapters cater most (if not all) devices, including smartphones, tablets, laptops, and more, ensuring seamless connectivity.

How do I use the built-in device stand?

The device stand is ingeniously integrated into the kit's design. Simply unfold the stand from its discreet location, and it transforms your kit into a sturdy holder for your smartphone or tablet.

How secure are the SIM card slots?

The SIM card slots are designed to securely hold your SIM cards, ensuring they're safe and protected during your travels. The kit also includes a dedicated SIM card eject pin for easy access.

Is the 4-in-1 Travel Kit TSA-friendly?

Absolutely! The kit's compact size and innovative design make it ideal for travel, including passing through security checkpoints at airports.

Is the PD cable fast charging compatible?

Yes, the 60W PD cable is optimized for fast charging, allowing you to power up your devices quickly and efficiently.

Can I charge my Apple devices with the cable & adapters?

Certainly. The Lightning adapter included in the kit ensures compatibility with your Apple devices, allowing you to charge and sync your iPhones and iPads effortlessly. And the 60W PD Cable will be compatible with the new and soon to be released iPhone 15 (and all its variants), allowing fast charging.

Is the 4-in-1 Travel Kit durable enough for frequent travel?

Yes, the kit is designed with durability in mind. Its robust construction ensures it can withstand the rigors of travel, making it a reliable companion for your adventures near and far.

How can I track my order?

All shipments are trackable through the Track Order page on our website. Simply enter your order number and email address! 

If you have any questions or concerns please feel free to reach out to us at at info@titanpowerplus.com and we'll get back to you as fast as possible (usually within 24 hours)! 




You can also contact us through our Contact Us page!

OUR GUARANTEE
If you have any problems with your order or you aren't satisfied with your product, just let us know within 30 days and we'll get you your money back! 
Our cables have a lifetime warranty so you're covered in case anything ever happens to them!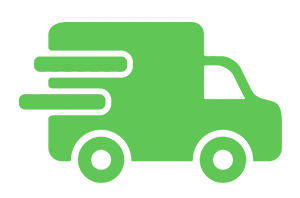 SHIPPING & TRACKING
All shipments are trackable through the 'track order' page on our website. simply enter your order number and email address. due to high demand expect the following delivery times:
-US Delivery: 5-7 Working Days
-UK/AU/NZ Delivery: 8-12 Working Days
-International Delivery: 11-28 Working Days
JOIN THE
TITAN POWER+

REVOLUTION TODAY