Sales Page - Refresh sale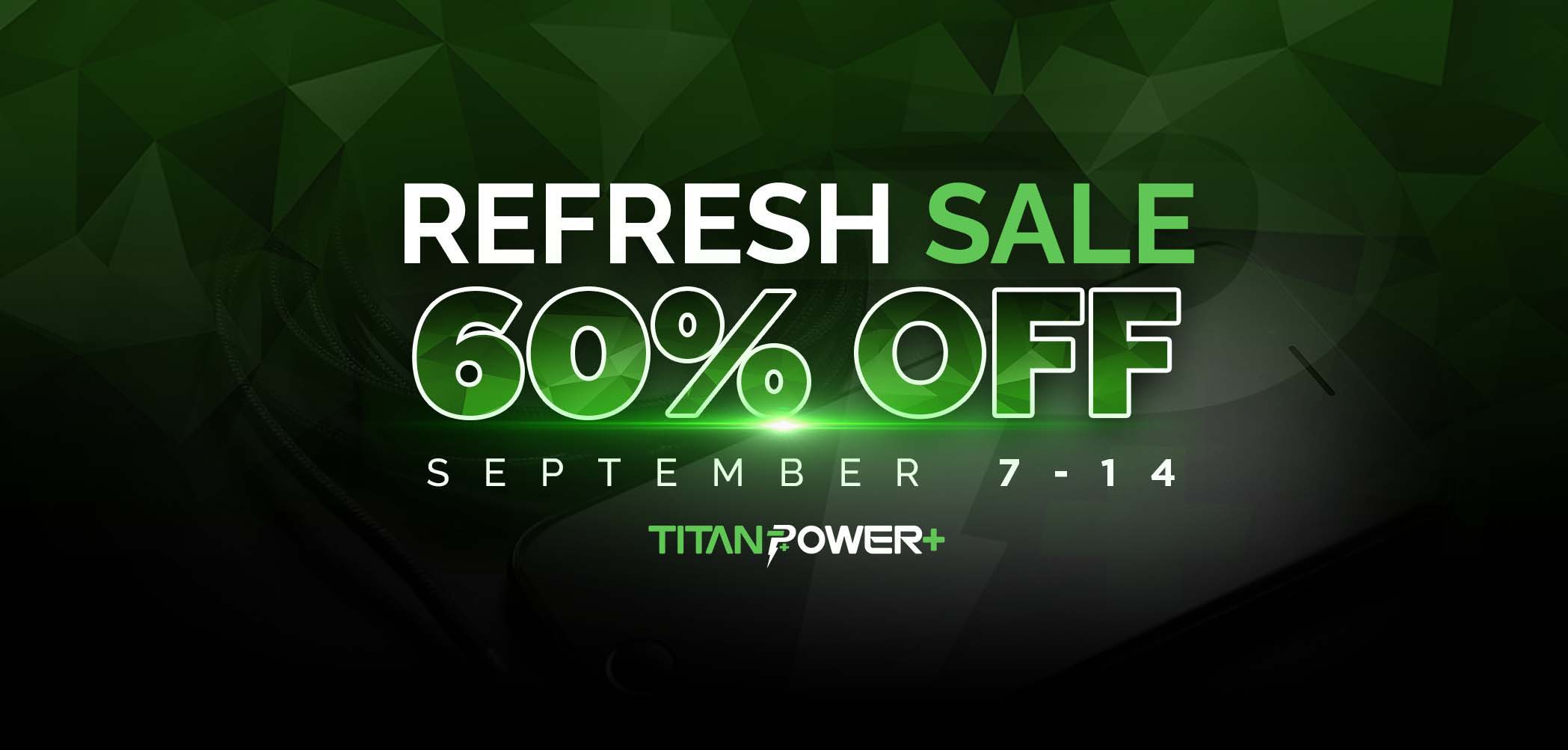 Return to this offers page at any time from the Shop Menu
TITAN POWER+ REFRESH SALE
We've given our website a complete makeover, this calls for an epic celebration!
To make the occasion extra awesome...
Introducing 5 TITAN-sized deals that allow you to enjoy fresh new savings on our finest charging accessories. Explore these offers below, this week only!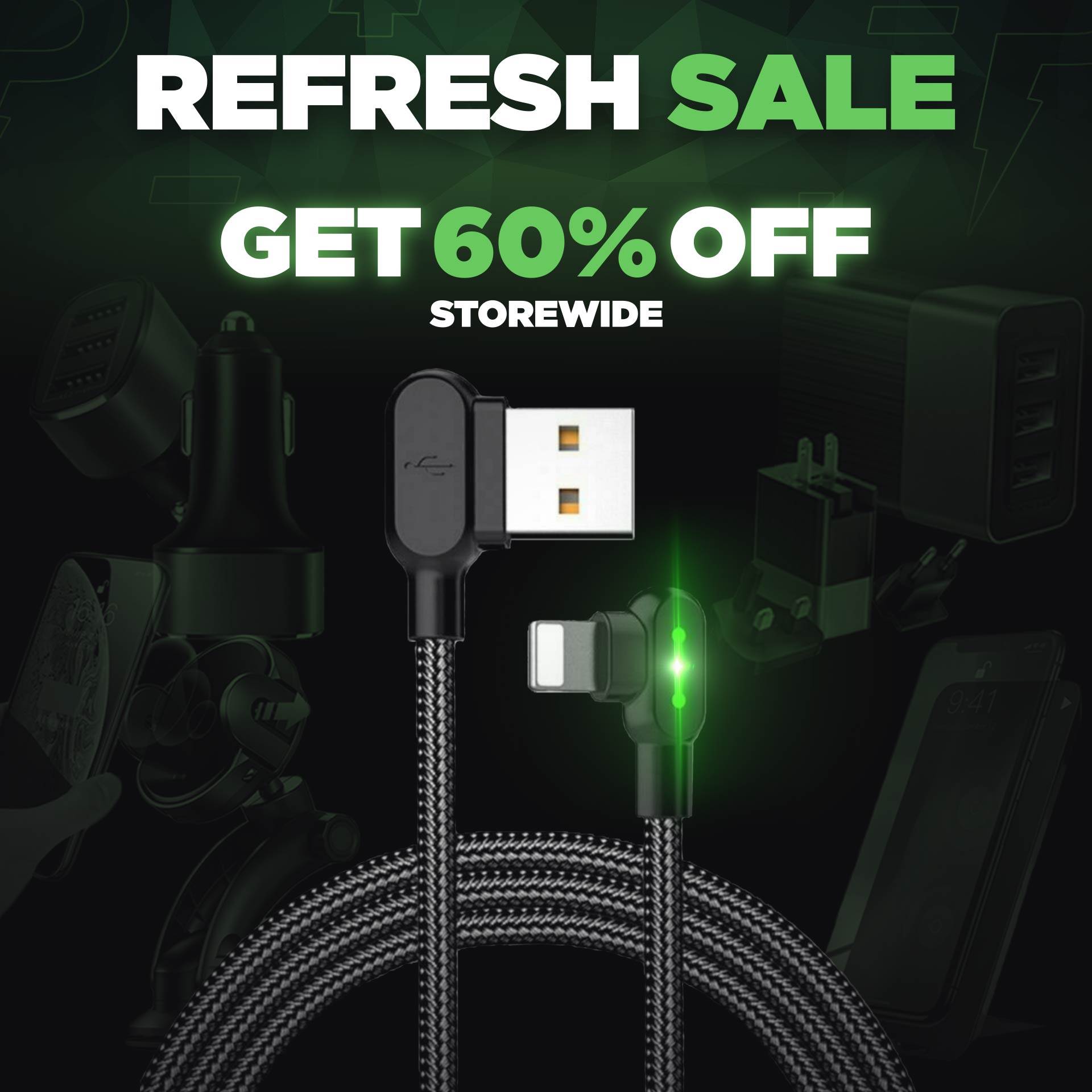 Our Smart Cables leave all other charging cables in the dust, both in durability and quality.


But you don't have to settle for just that. The Titan Smart Cable is best paired with our ultimate range of charging products that would keep you charged up in any situation.
Enjoy 60% OFF on all charging accessories STOREWIDE!



We're so excited about our new-look website, we're launching a brand new product as well!
This unique cable comes with 3 different cable heads so you can charge 3 completely different devices, ALL AT THE SAME TIME! Take this cable with you anywhere to make sure you and your friends stay fully charged no matter the occasion.
And if that wasn't enough, this cable comes with a handy retractable container so you can use whatever length cord you need!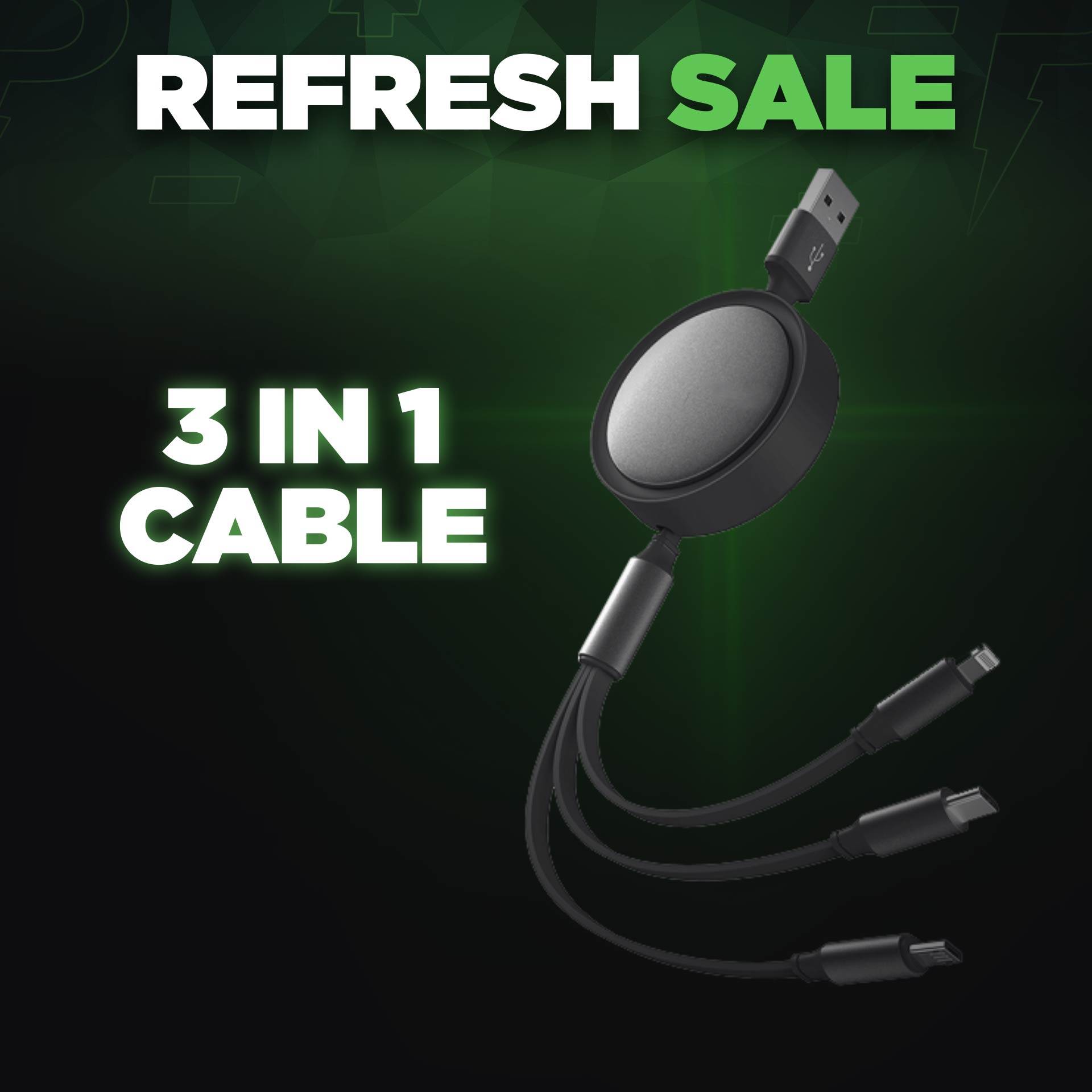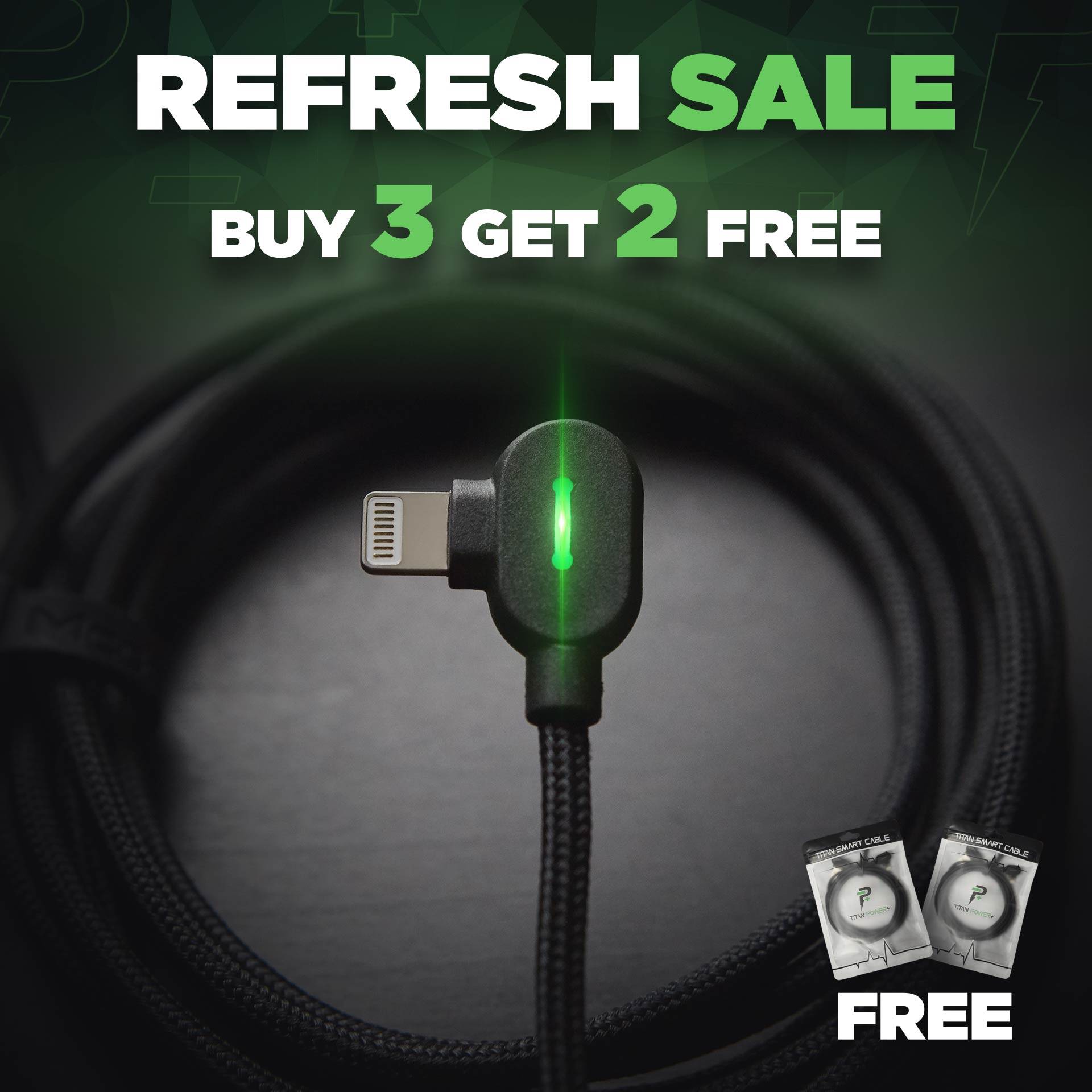 Don't you hate it when your cable is too long that it's just messy, or if it's too short you can't use your device while charging?


Get yourself a pack of cables with different lengths to match every situation!
For a limited time, you can buy 3 of our Titan Smart Cables and get 2 absolutely free!


We've decided to throw together this bundle that we know you're going to love!
Complete with cables of 3 varying lengths, a 3-port charging adaptor and a Bluetooth Car Charger - this bundle will have you covered no matter what the occasion!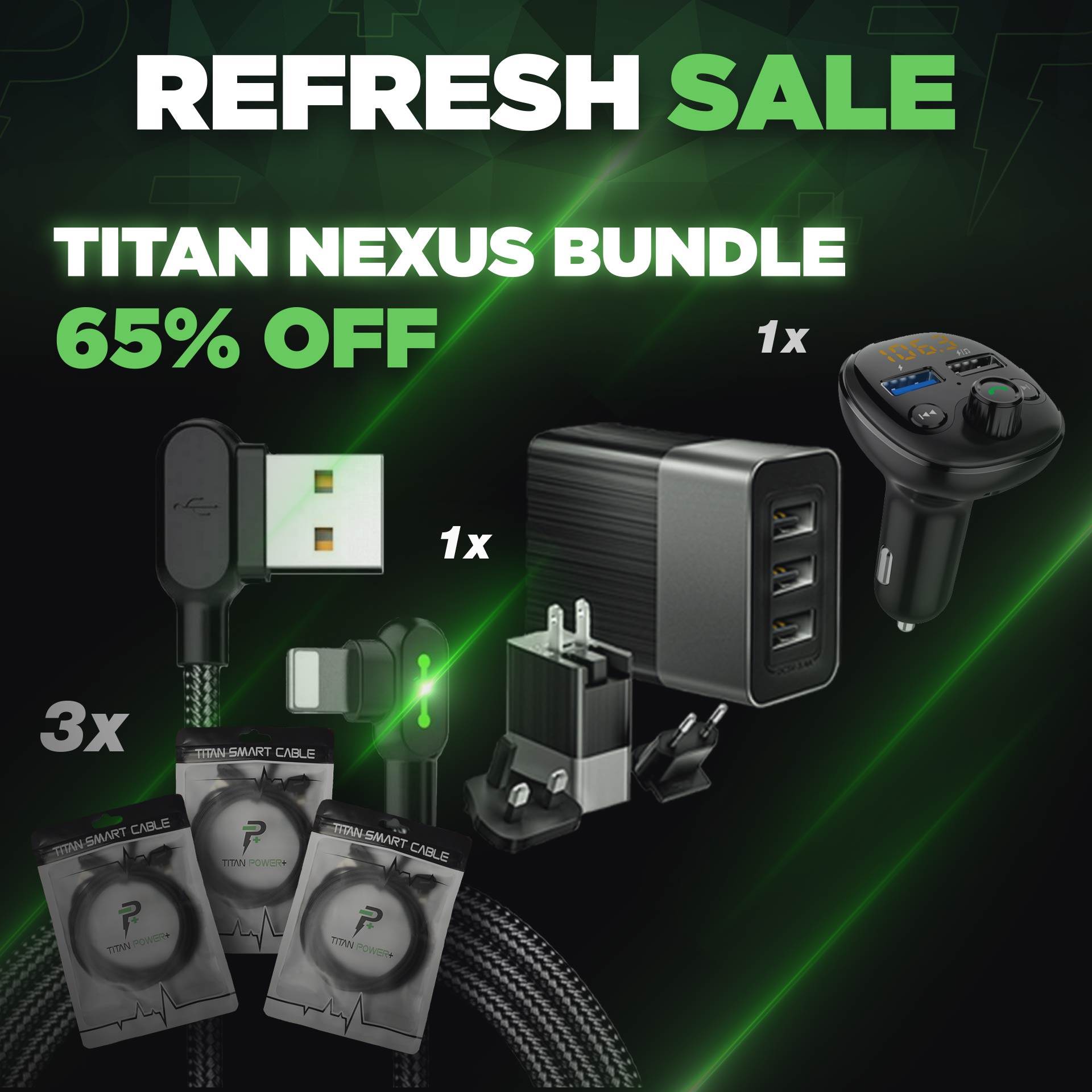 Okay, now we really might have gone over the top on this one...
We are offering our largest ever bundle complete with your choice of 20 or 50 of our best Titan Smart Cables. Whether it be for your friends, family or office, we are offering you our top quality products at wholesale prices!
You'd be foolish to miss out on this one!