5
QUALITY SO HIGH YOU COULD GET VERTIGO, AND PRICES SO LOW YOU COULD LIMBO UNDER THEM
Your Life Deserves a Killer Soundtrack!
Free Shipping | 30 Day Guarantee
"
No wires, no fuss and no more falling out my ears! Finally some buds that stay in my ear and still sound great! Perfect for zoom calls too!
"
- Ted. T
QUALITY THAT CAN'T BE DEFEATED, AND AT PRICES THAT CAN'T BE COMPETED
Your Life Deserves a Killer Soundtrack!
Free Shipping | 30 Day Guarantee
"
No wires, no fuss and no more falling out my ears! Finally some buds that stay in my ear and still sound great! Perfect for zoom calls too!
"
- Ted. T
THE SOUND YOU DESERVE
The Ultimate Listening Experience
Experience sound like never before with the all-new Titan Buds 2.0, redesigned from the ground up to deliver the ultimate audio experience. But it's not just about the audio quality. We've also improved the passive noise isolation design, block out all the distractions around you and fully immerse yourself in your music, feeling like you're front-row at every concert.
SECURE AND COMFORTABLE
All Day Comfort
Our Titan Buds 2.0 are designed with both comfort and style in mind. The ergonomic fit ensures a secure and comfortable fit that won't cause any discomfort, even during long work days or busy schedules. And with exceptional sound quality and a built-in microphone, they're perfect for both work and play. Whether you're in the office or at home, our earbuds will provide you with the comfort and performance you need.
CHARGE EFFORTLESSLY
No Wires, No Hassle
With our Wireless Charging feature, you can now charge your buds effortlessly. No more tangled wires, no more hassle, just place them on a wireless charger and let the magic happen. You'll be fully charged and ready to go in no time. Our goal is to provide you with a seamless and convenient experience, and our Wireless Charging feature is just one of the ways we're making it happen.
COMPACTNESS, CONVENIENCE, COMFORT
Simply Effortless
The perfect combination of pocket-sized portability and long listening time, our earbuds are designed to simplify your life on the go. With a compact charging case that can easily fit in your pocket, you'll always have the beats playing. LED display that shows you the battery life of the case and buds makes everything more convenient. Get ready to experience simplicity on a grand scale with our earbuds.
Free Shipping | 30 Day Guarantee
"No wires, no fuss and no more falling out my ears!"
- Jake S
w
🎧  Great Comfortable Fit
🎧  Supreme-enhanced Sound
🎧  Fast Wireless Charging
🎧  Noise Isolation Technology
w
CHOOSE YOUR DISCOUNT:
PRICE INCLUDES 2
Not available on Amazon or eBay
Bundle Up & Save 70%!
The bundle that combines our newest innovative products, the Titan Buds 2.0 and the Foldable 3-in-1 charger, allows you to have a super long play time and then charge all your devices on the go.
"It's amazing! So compact but it charges my new buds and other devices on the go!"
- Lucy P
w
This Kit Contains:
🔋 
1x
Titan Buds 2.0™
🔋 
1x
Titan Portable Wireless 3-in-1 Charger™
w
🎧

  Wireless Charge 3 Devices
🎧

  Fast Wireless Charging
🎧

  3 Foldable Positions

w
70% OFF TODAY
Not Available on Amazon or eBay
★ ★ ★ ★ ★
DON'T JUST TAKE OUR WORD FOR IT!
Loved & trusted by thousands..
"
Thank you Titan! These never usually fit my ears and the audio and call quality is fantastic! I love them!
"
- Jessica. K
GOT  QUESTIONS?
We've got you covered!
Are Titan Buds comfortable?

Our earbuds are designed with your comfort in mind. Our ergonomic design has been tested on 186,537 ears- making it one of the most comfortable earbuds on the market.




And our five sizes of soft silicone ear tips ensure a snug and secure fit.

Will Titan Buds fit my Ears?

Having ear buds that do not fit your ear was a problem we found with many other ear bud products. We therefore carried out over 150,000 tests on real human ears and offer you 3 different silicon tips to make sure we accomodate all ear sizes!

How long should I charge the earbuds?

Enjoy up to 6 hours of playtime with a single charge, and up to 60 hours with the charging case. No need for frequent recharging - feel free to immerse yourself in music, calls, video chats, and live-streaming.




If you need a quick charge, just 10 minutes will give you up to 90 minutes of listening time.

Are Titan Buds water-resistant?

The wireless earbuds have a market-leading IPX8 waterproof rating, meaning they can withstand splashes, sweat and rain (not for swimming). But never worry about them letting you down whilst you are working in the gym or attacked by a puddle from an angry driver.

How good is the audio performance of titan buds?

Titan Buds achieve high standards of audio performance at every volume level. Our acoustic port design coupled with high efficiency immersive sound drivers allows for great quality and a price under cutting nearly all our competitors. 

Is this compatible with my device?

Titan buds are compatible with all major brands including Android and Apple devices. With the Bluetooth V5.0 technology connect this to all of your everday devices including your PC, laptops and tablets.

Are these suitable for calls?

Titan buds offer fantastic noise isolation so you can have full clarity when ringing your friends and family or attending those all important zoom meetings. And have confidence that whoever you are calling can likewise hear you very clearly. Not to mention, they are nice and discreet as well as stylish and comfortable to wear for long sittings.

How can I track my order?

All shipments are trackable through the Track Order page on our website. Simply enter your order number and email address! 

If you have any questions or concerns please feel free to reach out to us at at info@titanpowerplus.com and we'll get back to you as fast as possible (usually within 24 hours)! 




You can also contact us through our Contact Us page!
Bluetooth 5.3 - Working distance: 10M (33ft)

Music playtime/Call Time: up to 4 hours | Charging box charging time: about 1.5 hour | Headphone battery capacity: 40mAh | Charging box battery capacity: 400mAh

OUR GUARANTEE
If you have any problems with your order or you aren't satisfied with your product, just let us know within 30 days and we'll get you your money back! 
Our cables have a lifetime warranty so you're covered in case anything ever happens to them!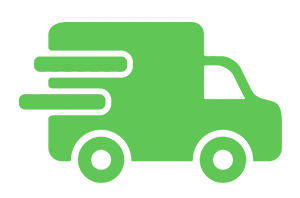 SHIPPING & TRACKING
All shipments are trackable through the 'track order' page on our website. simply enter your order number and email address. due to high demand expect the following delivery times:
-US Delivery: 5-7 Working Days
-UK/AU/NZ Delivery: 8-12 Working Days
-International Delivery: 11-28 Working Days
JOIN THE
TITAN POWER+

REVOLUTION TODAY