Chris Gosling
@chrisgosling1
It simply "just works". Sits on my desk under my monitor, giving me a clear view of my phone.
Now I've always got a full battery!

  I've now switched on the "clock on lock screen" function of my phone so that, sat in the cradle, it's a great desk-top clock too.

Wish I'd bought the double-pack now!





WHY SCRAMBLE FOR CABLES WHEN YOU CAN JUST PLACE YOUR PHONE DOWN?
We have the solution for you!
INTRODUCING THE TITAN 15W WIRELESS TURBO DOCK™
Had enough of fussy wires? Wireless charging is the future and it's here!
Without having to fuss with wires, the Titan 15W Wireless Fast Charging Dock can turbocharge your phone quickly enough for the day ahead. The clutter-free design is also perfect for any home or office desk without ruining your aesthetics.
The dual NFC coil allows compatible charging with your smart watch and wireless ear buds too!
NO MORE WAITING
FOR WIRELESS CHARGING
Compared to cables, 10W wireless charging has always been too slow to bother with! We put a stop to that with our 15W turbo fast charge technology!
More watts means more power and this wireless charger has it in buckets. The ultimate in wireless charging technology will fill your battery ASAP.
Our latest dual NFC coil innovation allows your phone to be charged both vertically and horizontally. Facetime & watch shows in the perfect position. With the upright stand, you will always align perfectly for supreme confidence that you are always charging. 
"SLEEK, STYLISH & MODERN"
NO MORE WAITING
FOR WIRELESS CHARGING
We know you hate waiting for wireless chargers to give you some juice... That's why we offer a top of the range 15W output to help you get on the move before you know it!


★ ★ ★ ★ ★
DON'T JUST TAKE OUR WORD FOR IT!
Loved & trusted by thousands..
JOIN THE TITAN POWER+
REVOLUTION TODAY

OUR GUARANTEE
If you have any problems with your order or you aren't satisfied with your product, just let us know within 30 days and we'll get you your money back! 
Our cables have a lifetime warranty so you're covered in case anything ever happens to them!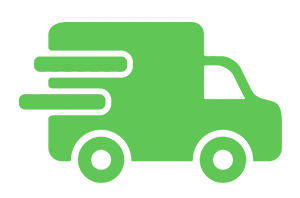 SHIPPING & TRACKING
All shipments are trackable through the 'track order' page on our website. simply enter your order number and email address. due to high demand expect the following delivery times:
-US Delivery: 5-10 Working Days
-UK/AU/NZ Delivery: 8-13 Working Days
-International Delivery: 11-34 Working Days