UNBREAKABLE CABLE
The internal layout is designed to drastically reinforce the cable heads, which is where most cables tend to fail. With a phenomenal 25,000 in the bend test, this cable will easily outlive your device.
ULTRA FAST CHARGING
Far from your everyday cord, the Titan Cable delivers lightning fast charging with its thicker internal wires, higher 2.4A amperage capabilities and highly conductive materials.
COMPATIBLE WITH ALL DEVICES
Charge your speakers, camera or even your Xbox controller with our cable to keep all your devices boosted and ready to go!
90o HEAD DESIGN
The 90o design keeps the cable flat to touch and out of the way.  Perfect for watching shows or gaming with your friends!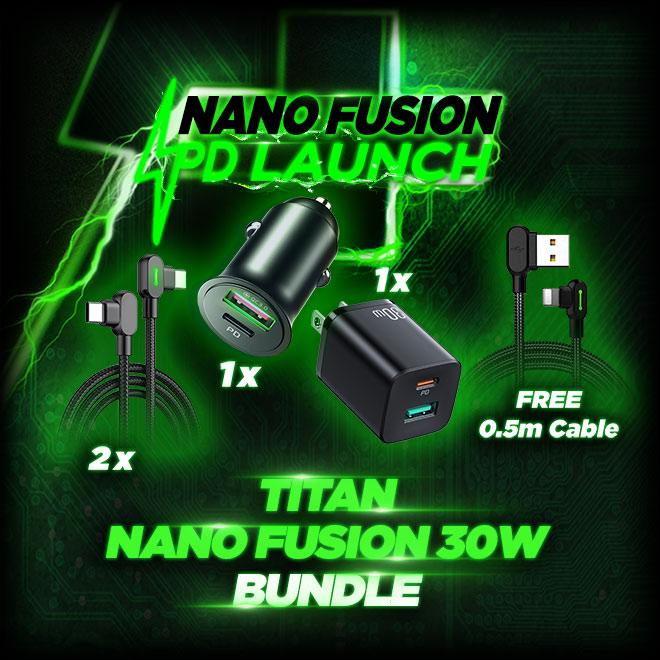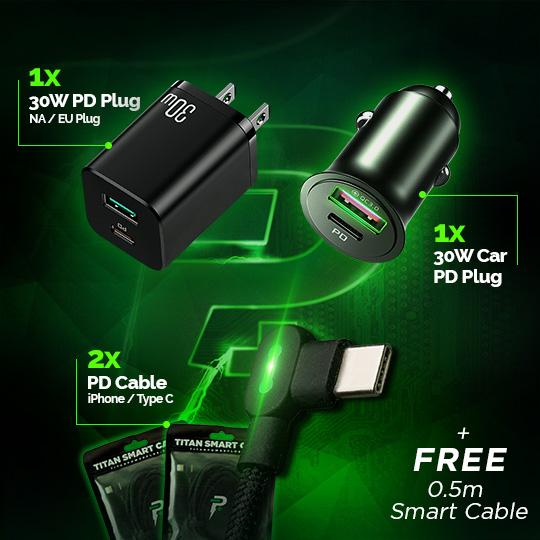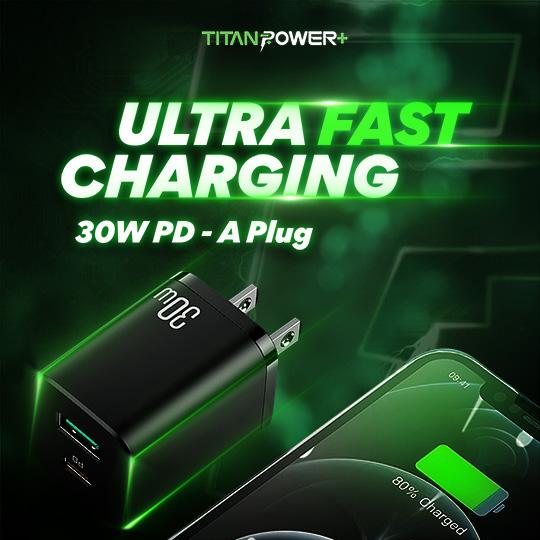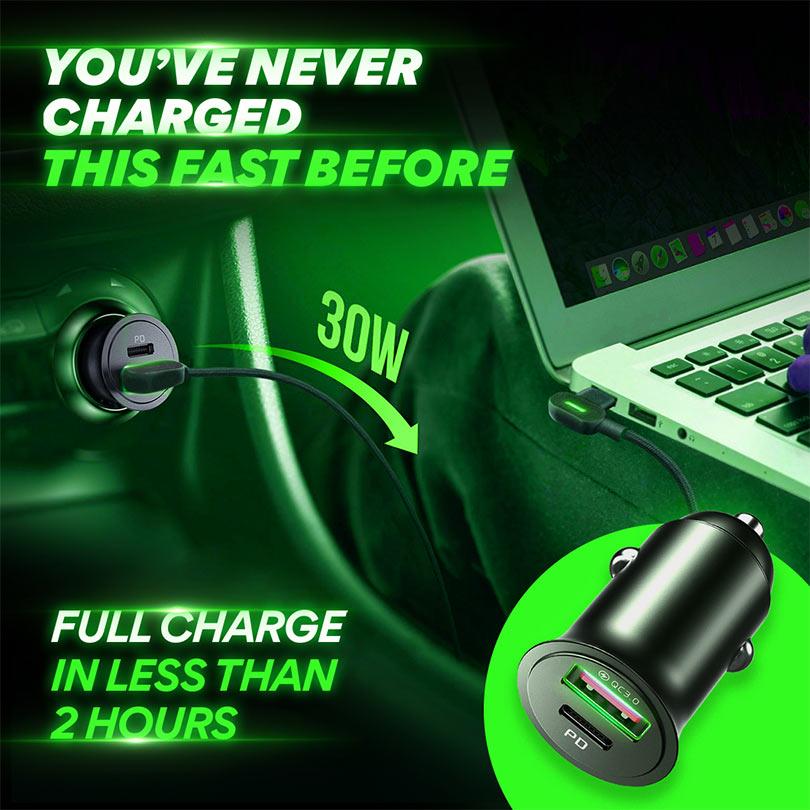 Titan Nano Fusion 30W PD Bundle™
65% OFF
Titan Nano Fusion 30W PD Plug™
60% OFF
Titan Nano Fusion 30W PD Car Charger™
60% OFF
Note:  

Not Available on Amazon or eBay
Note:  

Not Available on Amazon or eBay

Our Guarantee

If you have any problems with your order or you aren't satisfied with your product, just let us know within 30 days and we'll get you your money back! 
Our cables have a lifetime warranty so you're covered in case anything ever happens to them!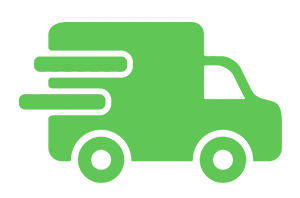 Shipping & Tracking

All shipments are trackable through the 'track order' page on our website. simply enter your order number and email address. due to high demand expect the following delivery times:
-US Delivery: 5-10 Working Days
-UK/AU/NZ Delivery: 8-13 Working Days
-International Delivery: 11-34 Working Days

Don't just take our word for it!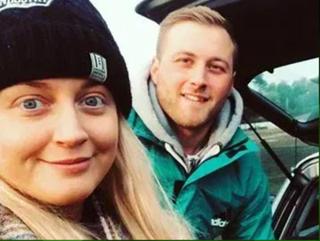 Lewis Pinkney
@lewispinkney
Extremely attentive and
kind customer service

and excellent quality products! I am over the moon with this charger! It's been great for the past year and with the 90° head, it's

heaps easier to hold my phone

when laying in bed & resting my phone on my chest!  Awesome stuff. Seems to charge a lot quicker too.
Our unbreakable cables are Legendary...

What devices is this cable compatible with?

Our charging cable will work with all conventional mobile devices, including new releases. We cannot list all the models but see a list of brands below that will support our cable. 

You can also use our cable to change a whole range of everyday items, such as your speakers, headphones, tablets, cameras and controllers. Please note much larger devices like MacBooks cannot be charged with this cable.



Apple (inc iPad)
Samsung
Huawei
HTC
Nokia
Blackberry
Sony
Microsoft
Google
LG
OnePlus
Xiaomi
Lenovo
Oppo
Vivo
ZTE
Alcatel-Lucent




What devices will make the most of PD charging?

All Titan PD Chargers will work with all devices that charge through a USB port. However, only devices with PD fast charging capabilities will make the most of the fast charging feature. The list of fast charging devices includes, but are not limited to:




iPhone 8 and up

Samsung Galaxy S6 and up

Google Pixel 2 and up

Sony Xperia Z3 and up

Razer Phone 1 and up

ASUS ROG Phone and up

Any 2017 flagship model and up




How does the warranty work?

We have so much confidence in our cables durability that we offer a lifetime warranty and 60-day warranty on all other products. This means that if anything happens, we'll send you a brand new charger, free of charge!

The warranty covers any defects in material or workmanship. Furthermore, if any unexpected or unreasonable damage occurs this will be covered. Any intentional damage or damage caused by unconventional use will not be covered.

Please note that any cable sent out to you as a replacement will not be covered by this warranty.

Is this cable safe to use with my device?

This cable delivers fast charging at an amperage level that is supported by your mobile device and will therefore not cause any damage.