Titan Wireless Night Light Charging Pad™
HAD ENOUGH OF FUSSY WIRES? IS YOUR WIRELESS CHARGER TOO DULL TO BE FOUND IN THE DARK?
Charging your phone in the middle of the night can be a hassle - especially when it's pitch black. Even with a charging pad, you can easily miss the alignment of your phone when you plop it down, only to discover that it didn't charge overnight when you check it in the morning…
Here's our solution!

Compatible with almost ANY Device that supports wireless charging
Fast Charging enabled across many phone brands
With Safety Features that keep your batteries healthy
Multiple LED settings for the perfect ambient desk or bedside light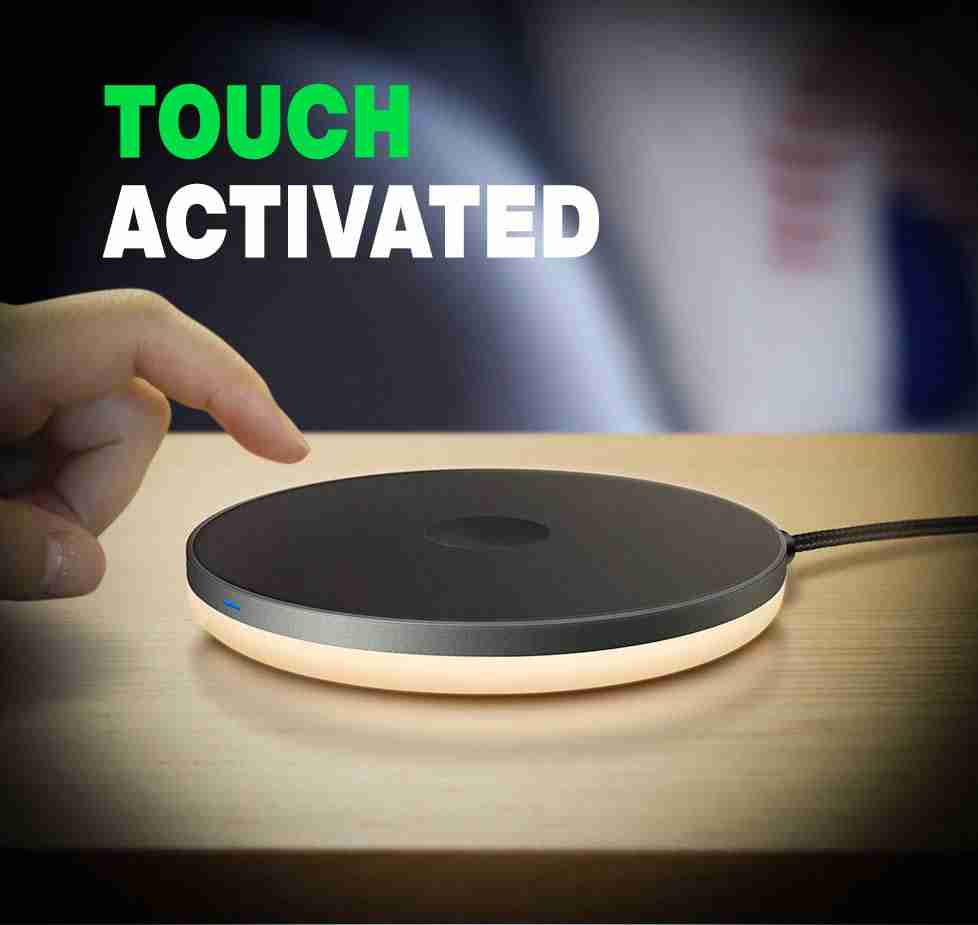 THE PERFECT NIGHT LIGHT

CREATED TO ALLOW CONVENIENT CHARGING EVEN IN THE DARKEST OF NIGHTS
Multiple LED settings mean you can set the ambience that you want in your favorite room, especially at night. This gives the Titan Wireless Light-up Charging Pad the perfect bedside or table fixture to charge your device.
ULTRA-COMPATIBLE
CAN CHARGE MOST DEVICES AT TOP SPEED
If your device supports the Qi Wireless Charging, Qualcomm Quick Charge, or Samsung Adaptive Fast Charging, this Wireless Light-up Charging Pad will fill your device up in record speed.
KEEP YOUR BATTERY HEALTHY
BUILT IN SAFETY MEASURES PREVENT DAMAGE TO YOUR BATTERY
The Titan Wireless Light-up Charging Pad is complete with the standard safety devices that prevent overheating, overcharging, allowing your batteries to remain healthy while charging at top speed.
SLEEK AND SIMPLE AESTHETIC
PERFECT FOR YOUR MODERN HOME OR OFFICE DESK
Unlike most charging pads that look like out of place slabs, the Titan Wireless Light-up Charging Pad will look right in place with almost any office or room. The LEDs also add a modern touch.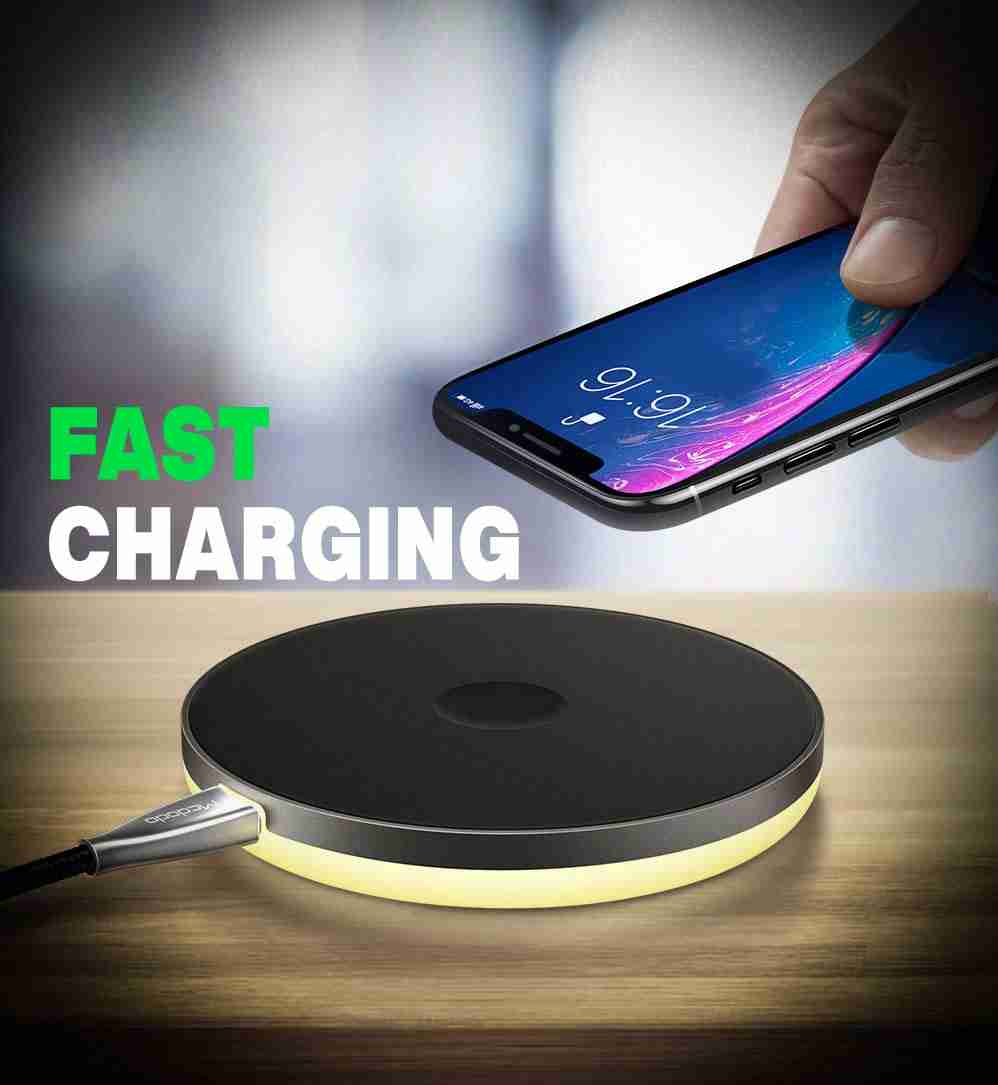 Frequently Asked Questions
1. What devices is this compatible with?

The Titan WIreless LED Charging Pad will work with all devices that allow standard QI wireless charging



Apple iPhone: 8 and up
Samsung Galaxy: S6, Note 5, and up
LG: V30, G3, and up
Microsoft Lumia 920 and up
Google Nexus: 4 and up
BlackBerry: Priv, Z30
Asus Padfone S, ROG Phone and up





2. Is this charger safe to use with my device?

This charger delivers fast charging at voltages and currents supported by your mobile device and will therefore not cause any damage. Pair this cable with a high-quality cable like the Titan Smart Cable for top performance.

3. Is this compatible with my case?

Most of the cases we have tested, even the thicker ones such as Otterbox cases, work perfectly with the Titan Dual Mount Wireless Charger. However, any metal that comes in between your phone and the wireless charger will impede the transfer of power. However, given this fact manufacturers tend to avoid putting metal in phone cases.

Our Guarantee

If you have any problems with your order or you aren't satisfied with your product, just let us know within 30 days and we'll get you your money back! 
We also have a lifetime warranty so you're covered in case anything happens to your product. 
Shipping & Tracking

All shipments are traceable through the 'track order' page on our website. In light of Covid-19, we are experiencing both higher demand and unpredictable shipping behaviour. Ultimately, we are taking extra measures to ensure the safety of our staff, drivers and customers.  (It's unlikely your order will hit the top end of this range) 



-US Delivery: 2-9 Working Days
-UK/EU/AU/CA Delivery: 5-17 Working Days
-International Delivery: 5-28 Working Days
Contact Us
If you have any questions or concerns please feel free to reach out to us at at
info@titanpowerplus.com

 and we'll get back to you as fast as possible (usually within 24 hours)! 



You can also contact us through our 'contact us' page using the link in the footer.