"

Ideal for commuting, school-runs and road trips!

"
Tammy B.
TP+ Customer
★ ★ ★ ★ ★  4.82 (based on 4316 reviews)

Why Choose this Drivers Charging Bundle?
   ⚡ No More Backseat Squabbles
   ⚡ East Fast Charging Navigation
   ⚡ Ultra-Durable Cables


The perfect bundle for any drive, long or short.
Look no further - this bundle covers ALL of your in-car charging needs! The Driving Bundle is the complete charging package for any car owner or driver, and it shines even in the longest of road trips.
The 2x 1.2m Titan Smart Cables along with the Titan Fast Car Charger can be used to keep the front or even the read passengers sufficiently charged, while the Titan Dual Mount Wireless Car Charger helps the driver store the phone easily and safely, even while using navigation apps.
Keep your car and your passengers safe and satisfied with the Driving Bundle and SAVE 70%!
This Bundle includes:
2 x  1.2m Titan Power Delivery Cable 
1 x  Titan 3-port Fast Car Charger 
1 x  Titan Dual-Mount Wireless Car Charger
Our Solution...
The Driver's Companion Charging Bundle
TITAN WIRELESS CAR CHARGER
SICK OF BALANCING YOUR PHONE ON YOUR KNEE TO USE MAPS?
The Titan Dual Mount Wireless Charger allows you to view your phone from your favourite angles while inside your car while being charged.
Featuring an infrared sensor that automatically opens when it detects a phone and automatically grasps it tight. Simply place your device on this wireless charger for instant fast charging!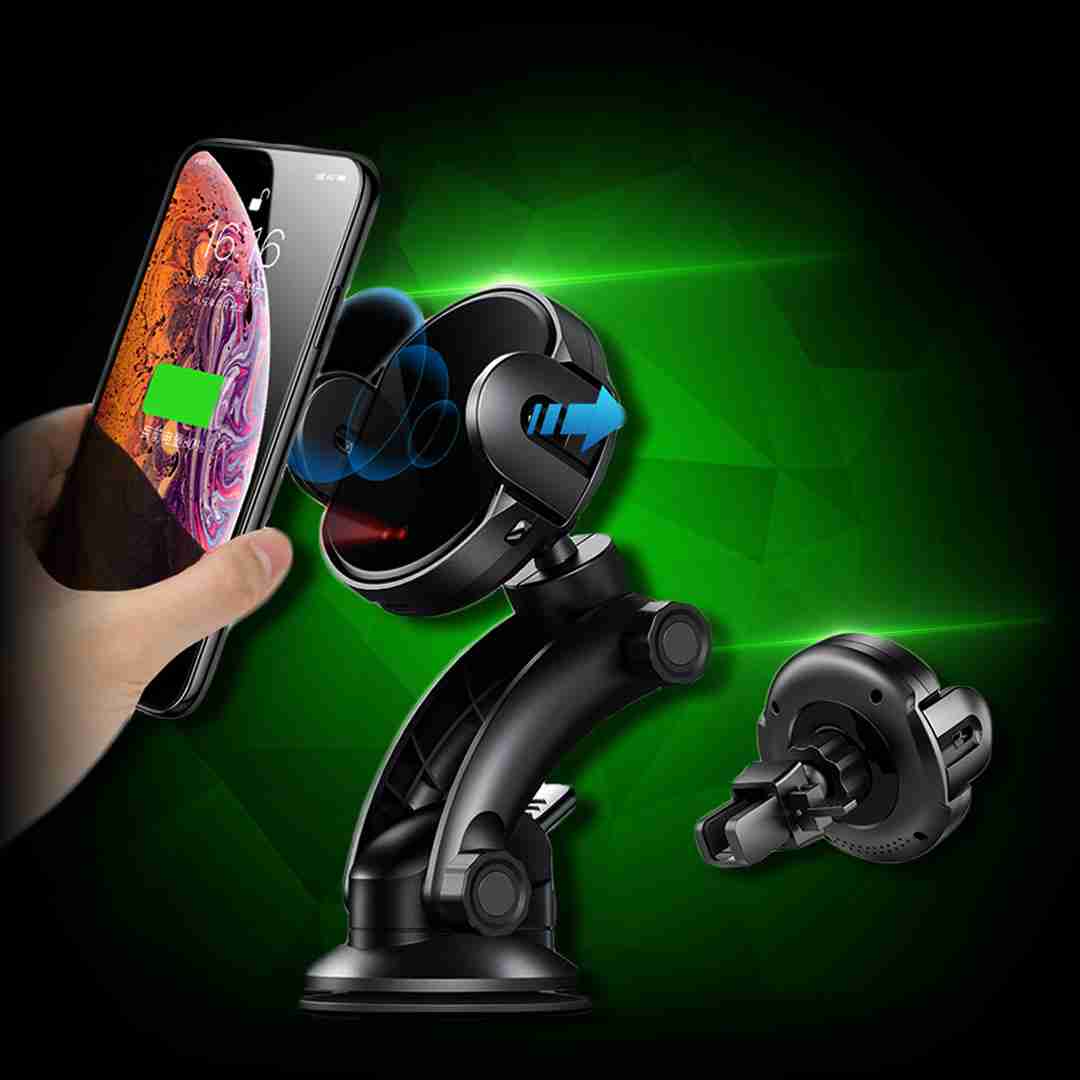 Reviews
Hear from our happy customers!
Still Unsure?
Clear up some concerns here!
1. Will products work with my phone case?

Our phone cables have been tested with a wide variety of different cases and will fit all standard cases.

We have found that some oversized cases, such as Lifeproof and Otterbox cases

may not fit with our cable.

All our wireless devices can transfer charge across a distance of 6-8mm, which should allow for most cases to work without issue.

2. What devices is this cable compatible with?

Our charging cable will work with all conventional mobile devices, including the latest releases. We cannot list all the models but see a list of brands below that will support our cable. 

You can also use our cable to change a whole range of everyday items, such as your speakers, headphones, tablets, cameras and controllers. Please note much larger devices like MacBooks cannot be charged with this cable.



Apple (inc iPad)
Samsung
Huawei
HTC
Nokia
Blackberry
Sony
Microsoft
Google
LG
OnePlus
Xiaomi
Lenovo
Oppo
Vivo
ZTE
Alcatel-Lucent




3. How does the warranty work?

We have so much confidence in our cables durability that we offer a 60-day warranty on these products. This means that if anything happens, we'll send you a brand new one, free of charge!

The warranty covers any defects in material or workmanship. Furthermore, if any unexpected or unreasonable damage occurs this will be covered. Any intentional damage or damage caused by unconventional use will not be covered.

Please note that any cable sent out to you as a replacement will not be covered by this warranty.

4. Is this cable safe to use with my device?

This cable delivers fast charging at an amperage level that is supported by your mobile device and will therefore not cause any damage. Pair this cable with a normal, regulated plug to provide the best combination for keeping your device safe.

Our Guarantee

If you have any problems with your order or you aren't satisfied with your product, just let us know within 30 days and we'll get you your money back! 
We also have a lifetime warranty so you're covered in case anything happens to your product. 
Shipping & Tracking

All shipments are trackable through the 'track order' page on our website. simply enter your order number and email address. due to high demand expect the following delivery times:

-US Delivery: 2-9 Working Days
-UK/EU/AU/CA Delivery: 5-17 Working Days
-International Delivery: 5-28 Working Days

Contact Us
If you have any questions or concerns please feel free to reach out to us at at
info@titanpowerplus.com
 and we'll get back to you as fast as possible (usually within 24 hours)! 
You can also contact us through our 'contact us' page using the link below