Titan Smart Cable™ (3-Pack)+2 FREE - BLACK FRIDAY
Titan Smart Cable™ (3-Pack)+2 FREE - BLACK FRIDAY
Grab this offer multiple times! simply increase the quantity..
We got tired of phone cables breaking on us all the time, so we set out to deliver a cable that will outlive all the rest!
With the ultra-strong aramid fiber, this cable takes an incredible 1,500 lbs of force to break! With all that strength we by no means sacrificed quality, this cable allows charging up to 2.4x faster!
Bending leads to failure, our 90° head prevents bending! Resulting in a lifetime cable that does not fray or wear under common use. With the right angle design, this cable will never get in the way when holding and charging.
You'll also enjoy the longer 3.0m length, so you can sit as far away from the plug as you'd like and say goodbye to the days of tangled cables!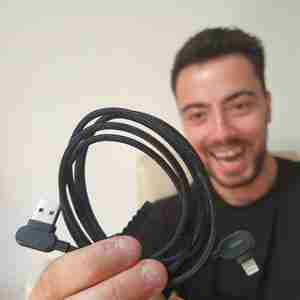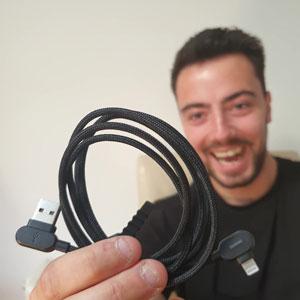 Jack Hare
-

  ★ ★ ★ ★ ★ 
"Extremely attentive and kind customer service and excellent quality products! 
I am over the moon with this charger! It's been great for the past year and heaps easier the hold phone when laying in bed resting my phone on my chest with the 90° head!  Awesome stuff. Seems to charge a lot quicker too"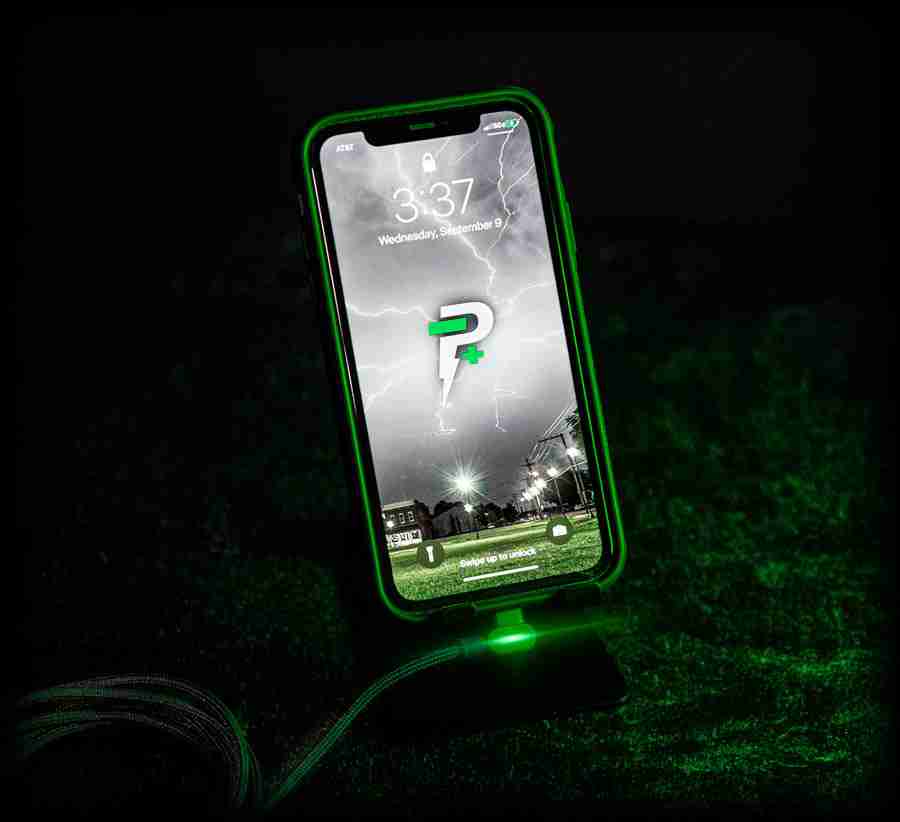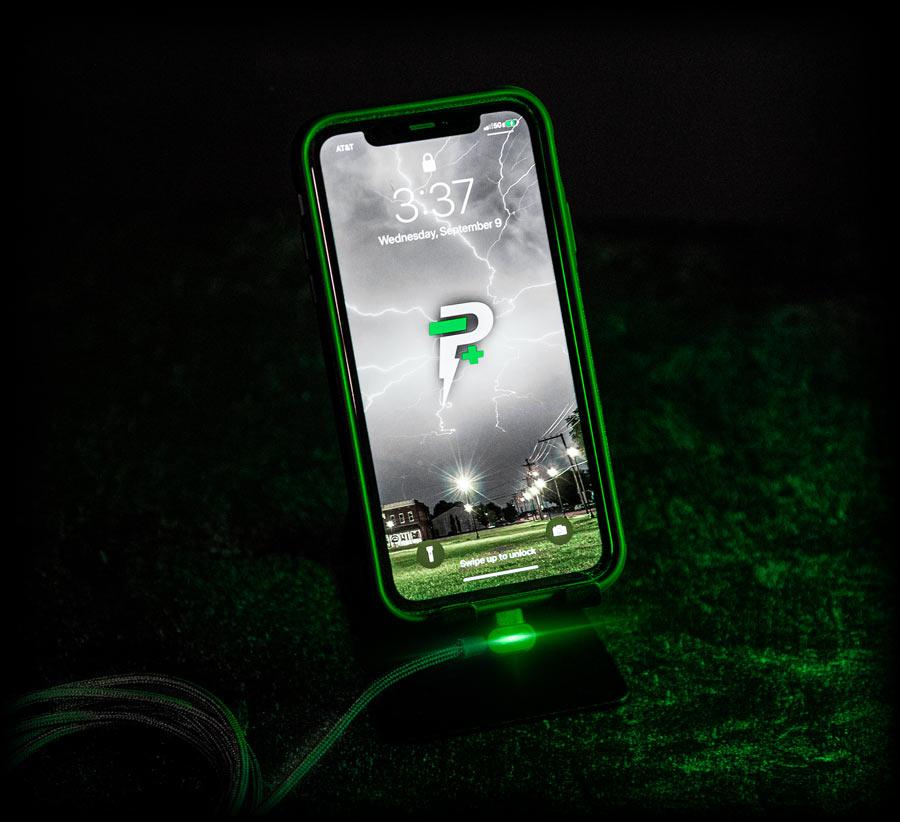 CABLE THAT LASTS A LIFETIME
OUR DOUBLE-BRAIDED NYLON CABLE WILL NEVER FRAY, WEAR OR SNAP!
The internal layout is designed to drastically reinforce the cable heads, which is where most cables tend to fail. With a phenomenal 25000 in the bend test, this cable will easily outlive your device.
SAFE FASTER CHARGING
CHARGE UP TO 2.4X FASTER SAVING YOU VALUABLE TIME, WITHOUT DAMAGING YOUR BATTERY!
Far from your everyday cord, the Titan Cable delivers lightning-fast charging with it's thicker internal wires, higher 2.4A amperage capabilities and highly conductive materials.
UNIQUE DESIGN & LONG LENGTH
OUR CABLE IS ONE OF THE FIRST CABLES TO LET YOU PLUG INTO YOUR PLUG BOTH WAYS! 
With our selection of cable lengths, you have a cable for any situation.  If you need some across room charging then choose our 3.0m. However, if your charging via a power bank in your bag, the shorter 1.2m cable will be perfect for you.
90° HEAD FOR COMFORT & STRENGTH
OUR REINFORCED 90° HEAD PREVENTS BENDING. THIS USUALLY CAUSES FAILURE IN THIS REGION.
The 90° design keeps the cable flat to touch and out of the way. Perfect for watching shows or gaming with your friends!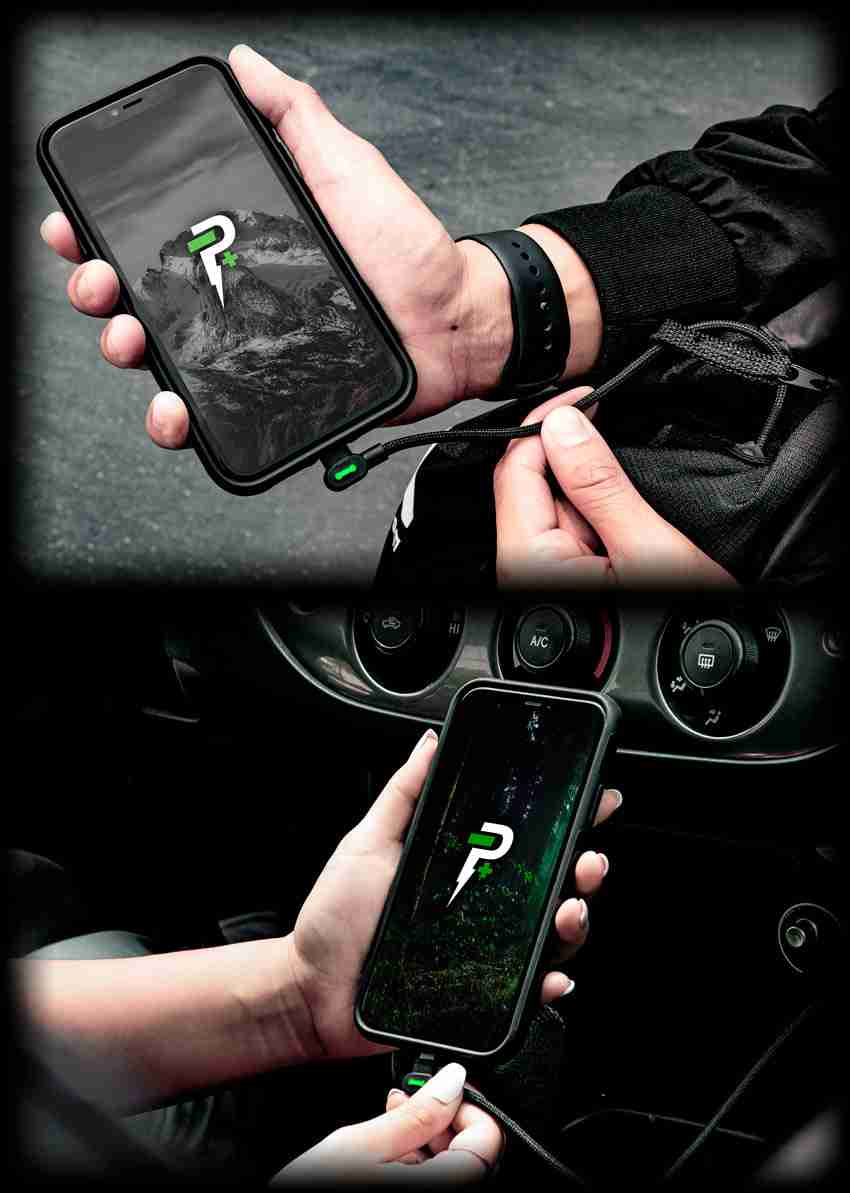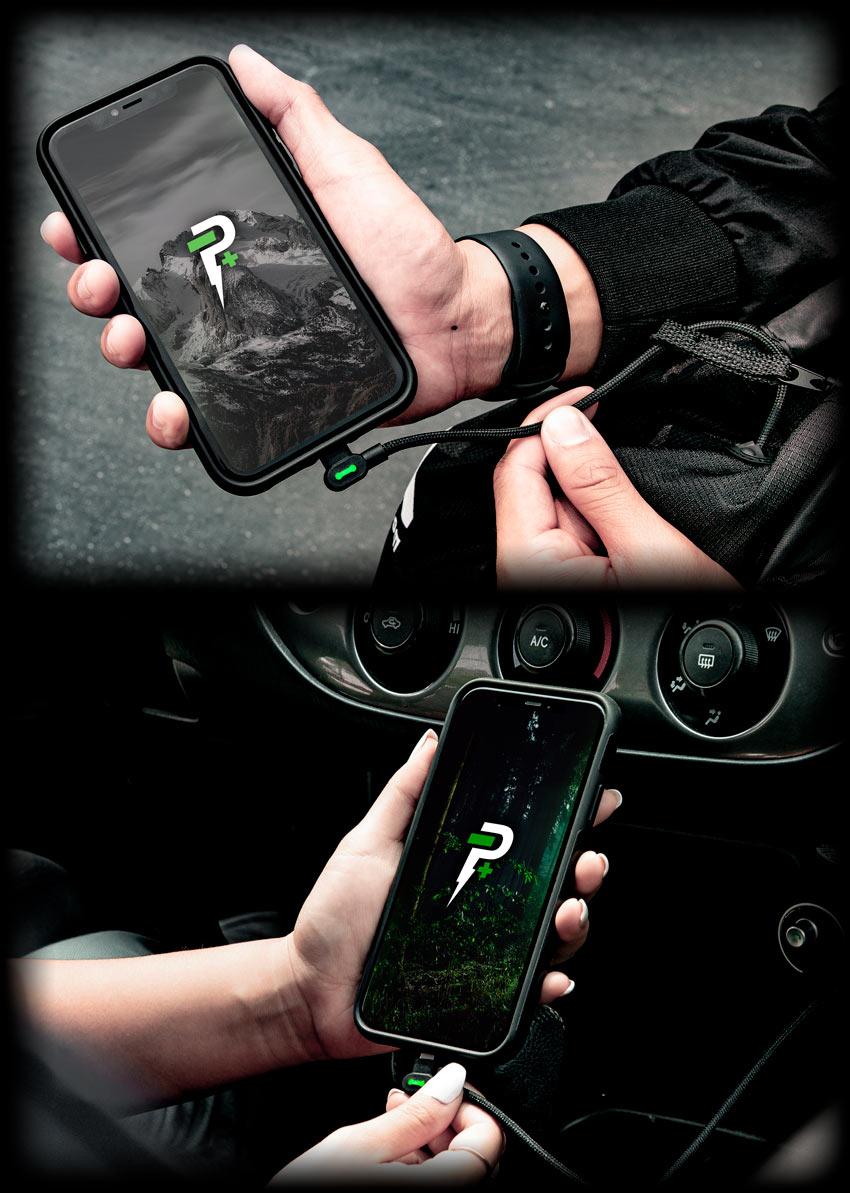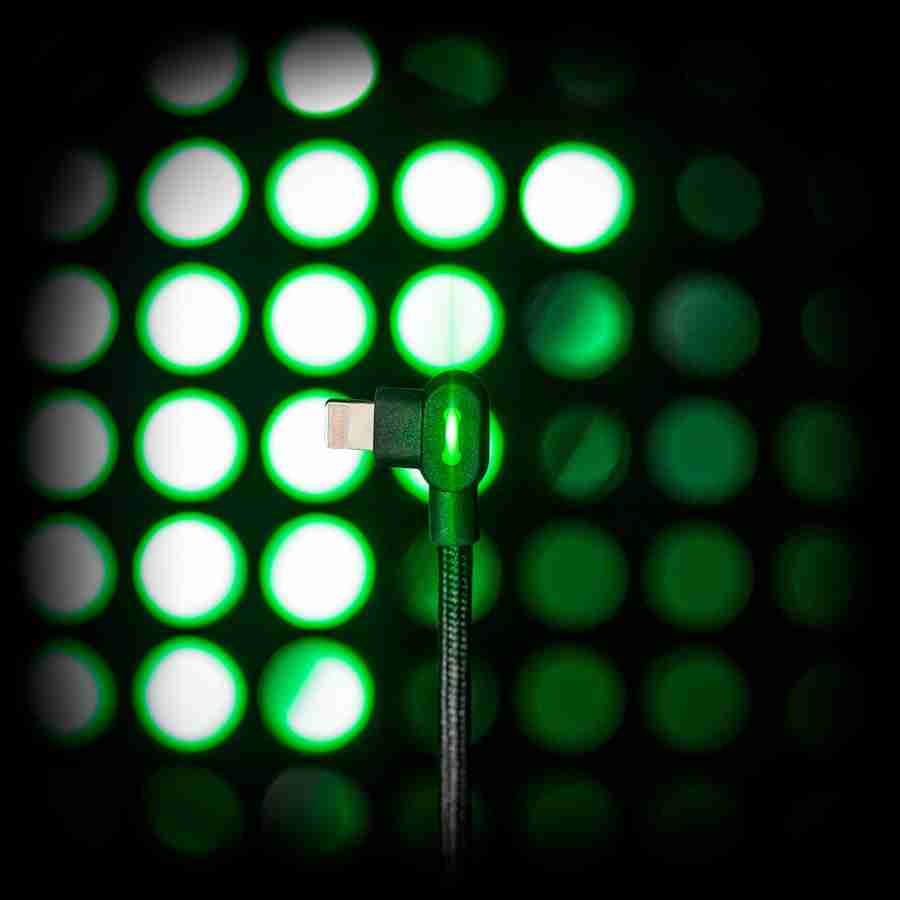 480MBPS FAST DATA TRANSFER
NEED TO MOVE SOME PICTURES OVER OR ADD SOME NEW MUSIC FOR THE COMMUTE TO WORK?
Transfer data remarkably fast with this cable, up to speeds of 480Mpbs. Not to mention. You won't get the 'accessory not supported' message when charging with this cable!
COMPATIBLE WITH COUNTLESS DEVICES
OUR CABLE IS COMPATIBLE WITH ALL CONVENTIONAL SMARTPHONES. BUT WHY STOP THERE?
Charge your speakers, camera or even your Xbox controller with our cable to keep all your devices boosted and ready to go!

40% OFF Today!

NOTE: Genuine Titan Smart Cables, 

only sold at this link...
1. Will this cable fit with my Otterbox / Lifeproof case?

Our phone cables have been tested with a vast variety of different cases and will fit all standard cases.

We have found that some oversized cases, such as Lifeproof and Otterbox cases

will not fit with our cable.

2. What devices is this cable compatible with?

Our charging cable will work with all conventional mobile devices, including new releases. We cannot list all the models but see a list of brands below that will support our cable. 

You can also use our cable to change a whole range of everyday items, such as your speakers, headphones, tablets, cameras and controllers. Please note much larger devices like MacBooks cannot be charged with this cable.



Apple (inc iPad)
Samsung
Huawei
HTC
Nokia
Blackberry
Sony
Microsoft
Google
LG
OnePlus
Xiaomi
Lenovo
Oppo
Vivo
ZTE
Alcatel-Lucent




3. How does the lifetime warranty work?

We have so much confidence in our cables durability that we offer a lifetime warranty on this product. This means that if anything happens, we'll send you a brand new one, free of charge!

The warranty covers any defects in material or workmanship. Furthermore, if any unexpected or unreasonable damage occurs this will be covered. Any intentional damage or damage caused by unconventional use will not be covered.

Please note that any cable sent out to you as a replacement will not be covered by this warranty.

4. Is this cable safe to use with my device?

This cable delivers fast charging at an amperage level that is supported by your mobile device and will therefore not cause any damage. Pair this cable with a normal, regulated plug to provide the best combination for keeping your device safe.

Our Guarantee

If you have any problems with your order or you aren't satisfied with your product, just let us know within 30 days and we'll get you your money back! 
We also have a lifetime warranty so you're covered in case anything happens to your product. 
Shipping & Tracking

All shipments are trackable through the 'track order' page on our website. simply enter your order number and email address. due to high demand expect the following delivery times:

-US Delivery: 2-9 Working Days
-UK/EU/AU/CA Delivery: 5-17 Working Days
-International Delivery: 5-28 Working Days

Contact Us
If you have any questions or concerns please feel free to reach out to us at at
info@titanpowerplus.com
 and we'll get back to you as fast as possible (usually within 24 hours)! 
You can also contact us through our 'contact us' page using the link below
40% OFF Today!

NOTE: Genuine Titan Smart Cables, 

only sold at this link...